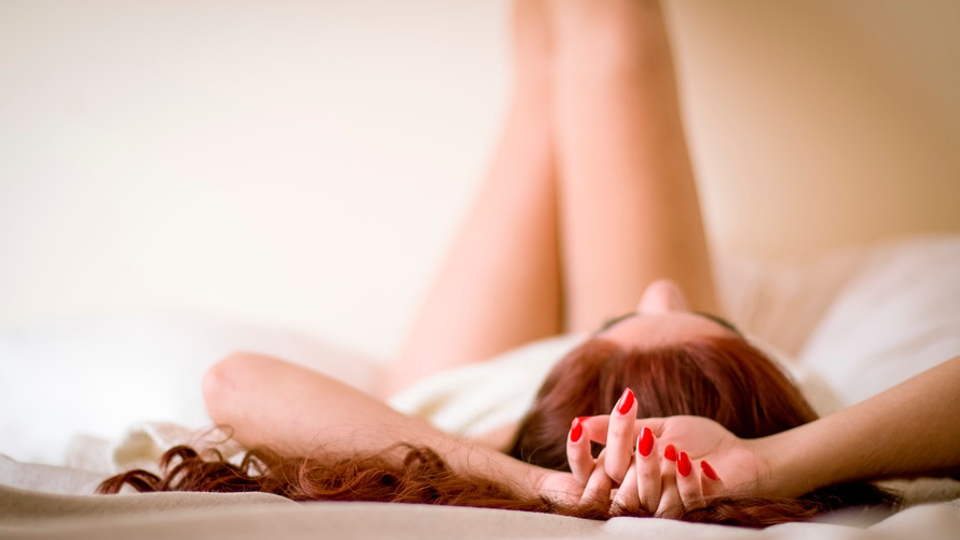 Feeling sensual is key for a feminine woman. It is her lifestyle to feel connected to all her senses on her every day life in everything she does.
But for many women feeling sensual is not something they experience every day. It is reserved for only a few situations, vacations, weekends, when she allows herself to unwind and feel life.
But sensuality needs to be cultivated daily if you want to feel sensual in your feminine energy.
There are ways to cultivate your sensuality and so we came up with this list of 40 things you can do.
Choose at least one to do every day and let yourself immerse in the sensuality of your feminine energy.
1. Wear luxury lingerie (and substitute the word "underwear" for lingerie.
2. Go for a full/body massage.
3. Slow down and take your time to smell, taste, listen, see, and feel things.
4. Indulge in luxury chocolate or a luxurious melting chocolate dessert.
5. Put on a sensual music and dance naked around the house.
6. Go to a beauty parlour and get your make-up done professionally.
7. Take a bubble bath with oils and scents.
8. Do a boudoir photoshoot for yourself.
9. Put on a sensual music, lie on your bed and touch yourself slowly.
10. In the shower put on a skin mask for your hair and body.
11. Go for a manicure and pedicure.
12. Buy a piece of jewelry that makes you feel like a queen.
13. Go to the beach and take a swim in the ocean.
14. Touch and massage your breasts.
15. Take a day off just for yourself and do what you feel like it.
16. Get a new haircut, a new hair color or just go to the hairdresser for a trim.
17. Gather your girlfriends, dress elegantly and go for a luxurious afternoon tea at a high end hotel.
18. Join a spontaneous dance class with other people.
19. Turn off the lights at night and use scented candles.
20. Buy silk sheets for your bed and/or wear a silk night gown.
21. After the shower lather on some body butter slowly.
22. Buy fresh flowers for your home.
23. Sleep naked.
24. Read an erotic novel and let yourself get aroused.
25. Practice earthing: go outside and put your bare feet on the grass (also walk barefoot in your home).
26. Go on a date with a masculine gentleman and let yourself feel feminine by receiving his provision.
27. Go to a beauty store and buy new beauty products for yourself.
28. Wear sexy heels.
29. Go to a yoga class and connect with your body and how it feels.
30. Watch a romantic movie alone or with your partner
31. Cook your favorite meal slowly, enjoying the look, smell, taste and feel of all the ingredients.
32. Lather on some body butter on your feet and massage them slowly.
33. Take a morning off and do a spa circuit: sauna, massage, and jacuzzi.
34. Slow down on a daily basis: talk slowly, walk slowly, and feel yourself.
35. Flirt harmlessly with men when you are out.
36. Put your phone down and go for a walk around nature.
37. Play with your hair and try different hair do's at home.
38. Do a meditation to connect to your womb.
39. Practice the art of orgas* edging, alone or with your partner
40. Book a nice hotel room for one night and indulge in a sensual bubble bath, order room service for dinner and relax, alone or with your partner.