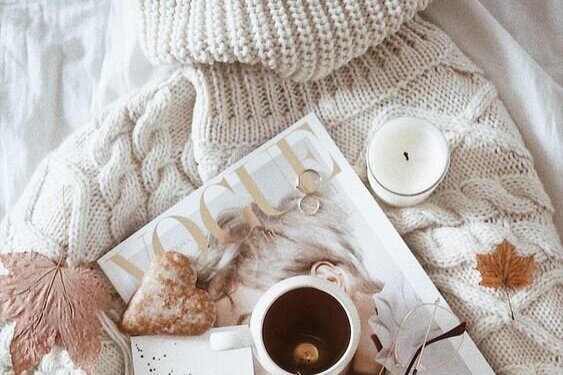 The autumn bliss has arrived and it is a perfect time for surrendering and reconnecting with your feminine essence.
When the leaves change colors and gracefully make space for something new in the fall, it is a powerful reminder that we too can navigate through changing seasons of life with the same humility.
But surrendering surely doesn't mean that you cannot show up as your best elegant self; in fact if anything, this is the perfect season to level up by showcasing your inner spark.
Here are 10 ideas for a feminine and elegant fall season:
1. Redecorate your home
The fall is the perfect time for adding some new and soft hues to the decor of your home.
Small changes like experimenting with soft lights, fragrances and wall art can seriously elevate the feel of your home!
2. Rent a cabin in the woods
This is also a great time to escape from the mundane and find refuge in nature.
You can rent a cabin in the woods and enjoy the wonderful foliage from your deck.
3. Have a fall picnic
If the idea of going to the woods seems too out there, then how about going to a nearby park?
You can organize a fall picnic with the people you care about and spend a relaxing time together.
4. Dress up and go to a fancy dinner
Fall is about channeling your inner feminine and that sometimes includes dressing up fancy and going out.
How about ordering a stunning dress that will elevate your mood and then going out for dinner with your girlfriends?
5. Buy yourself some lingerie
To feel your feminine best, you must truly embrace your body and sensuality.
Order some lingerie that would make you feel sexy yet confident at the same time.
Experiment with different colors and designs and see what resonates with you.
6. Buy a cozy robe and slippers
You can also invest in some cozy robes and slippers this season. They will make you feel comfy and in tune with the ambiance.
7. Visit a pumpkin patch
Embark on a true fall adventure by visiting a pumpkin patch. You can take some apple cider vinegar, a perfect pumpkin and go on this wonderful escapade to cherish the season.
8. Bake an apple pie
Baking is therapeutic and nothing fits as perfectly with autumn as an apple pie.
If you decide to use your own hand-picked apples for the recipe, that would be another treat in itself!
9. Buy elegant new clothes
To look elegant, you must have an elegant fall wardrobe. But be mindful of where you are spending the money.
Invest in timeless pieces that you can wear and style in many different ways. These pieces should be good to last you for a few seasons down the lane!
10. Go for a walk around nature and foliage
The true rhythm of the fall season can be experienced by going into nature and gazing at the stunning foliage.
You can go to the woods or a park (as I already suggested), or perhaps just a walk down the street can lift up your mood.